An excellent hike up a fairly steep mostly forested mountain to the open vistas of the top. In season (late May thru June) the floral displays are among the best.

The trail head parking lot is very large for a hiking area, which attests to the popularity of this hike. There are three basic ways to climb Dog Mtn:


#1 - the western route - longer - gentler - very scenic
#2 - the central route - shortest - steepest - forest
#3 - the eastern route - moderate - most view at top
Whatever route you choose, and whatever season you choose, you will find this a spectacular hike for sure.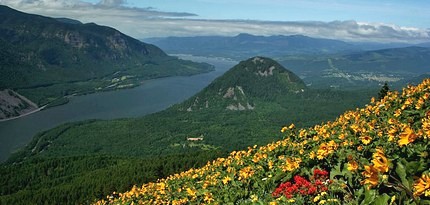 Looking west toward Wind Mountain from the summit
of Dog Mountain in spring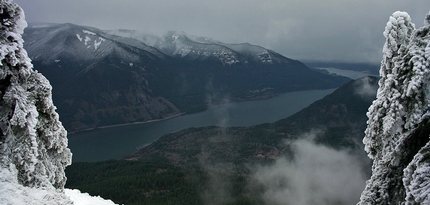 Looking west from the summit of Dog Mountain in winter