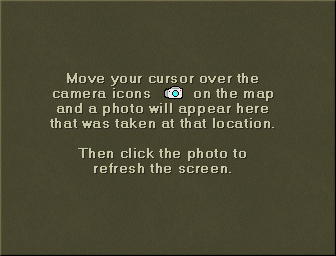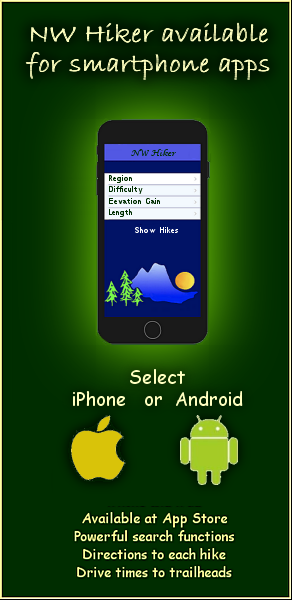 THE FOLLOWING MAP IS NOT TO BE USED FOR NAVIGATIONAL PURPOSES.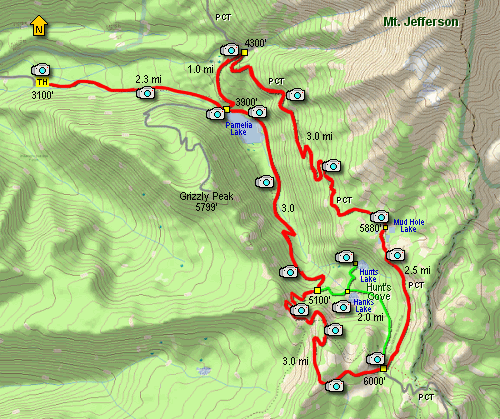 Length: 17 miles
Elevation Change: 2900' elevation gain
Season: Summer thru Fall
Difficulty: Difficult
Permit: Special Pass Required - Detroit Ranger Station
GPS:
Latitude: 44.66
Longitude: -121.89127

Features: This is one of the most popular hiking destinations in the Mt Jefferson Wilderness area. After one visit, you'll see why. This place is just plain fantastic!

Keep in mind you must obtain a special use permit to hike/camp in the Pamelia Lake / Hunts Cove area of the Mt Jefferson Wilderness. Pamelia Lake or Hunts Cove Limited Entry Permits in the Detroit Ranger District of the Willamette National Forest must be obtained on line at www.recreation.gov or by calling the Reservation Line at 1-877-444-6777. If a person wants to get the permit on the day of the hike, they can call it in and stop by the Detroit Ranger Station and they will print their permit for them.

Cost: $6.00
Summer hours: 7 days a week 8-4:30 Memorial Day
thru Columbus Day
Regular hours: Monday-Friday 8-4:30


The trail to Pamelia Lake begins fairly gently as it follows Pamelia Creek most of the way to the lake. From time to time you will have excellent opportunities to enjoy the creek and it's beautiful cascades.

At about 2.3 miles you will come to the shore of Pamelia Lake. Your first sight of this gorgeous lake can be overwhelming, depending on the weather and season.

You can do this loop hike through Hunts Cove either clock-wise or counter-clock-wise. I choose to do the hike clock-wise. Thus my description will follow that order.

Bear left upon reaching the trail junction at Pamelia Lake. This trail will lead to another trail on the northeast side of the lake. It is this trail that you will want to follow up to the Pacific Crest Trail, which you will use to take you along the east side of Pamelia Lake and Hunts Cove.

It is about a mile climb to the PCT. Bear right on the Pacific Crest Trail and continue to climb in a southerly direction along the eastern flank of Pamelia Lake. There will be increasing view opportunities as the trail gains elevation and begins to leave the dense forested areas.

At about three miles you will come to a really neat shallow lake called Mud Hole Lake. The trail skirts the northwest side of the lake, and at the western end of the lake you get great view of Mt. Jefferson looming above you.

Continue on the PCT for about another half mile and the trail breaks out on the ridge directly above Hunts Lake and offers a splendid view of Hunts Cove. Just continue on the PCT and in about another two miles you will come to a junction to a trail that leads back toward Pamelia Lake via Hunts Cove.

You have a couple significant options at this point. There is an older trail that leads from this area directly down to Hanks Lake. The trail is not in good condition but is much shorter that taking the three plue mile option as seen on the map. Use your own wisdom and discretion. I have nothing to urge.

Whichever route you choose, be sure to find your way into Hunts Cove. This is a spectacular area of two lakes and wildflowers and wonderful vistas. After your visit, just return to the Pamelia Lake trail and follow it downhill to Pamelia Lake.

You will need to cross the rather challenging Hunts Creek. The trail follows the eastern shoreline of Pamelia Lake and eventually connects with the very trail that you were on when you began the loop. Just follow the trail that brought you to Pamelia Lake back to your vehicle. Enjoy one of the Jefferson Wilderness most beautiful hikes.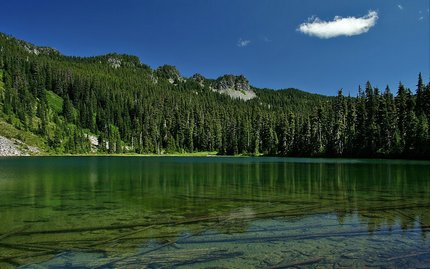 Hunt Lake in Hunts Cove
How to get there:

From Detroit Ranger Station travel East on Hwy 22 approximately 14 miles past Detroit to Pamelia Creek road. Turn left onto Pamelia Creek road, travel about 5 miles to end of road. Trailhead parking is on the left.
---
A Virtual Hike of the Mount Jefferson Wilderness Area